About Us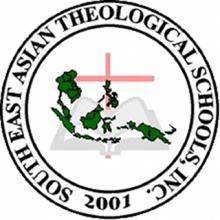 SEATS is the South East Asian Theological Schools, Inc. (formerly College of the Shepherds), a pastoral-training school established in 1986 for the purpose of preparing church leaders for effective ministry in the Philippines. It works primarily with churches affiliated with the Baptist Conference of the Philippines, International, but is open to all churches in need of training.
Schools of Mission are the primary way SEATS conducts its church-equipping ministry. SOMs are held in partnership with local churches in various parts of South East Asia.
In addition to learning some basic parts of a Christian worldview, students will work through practical ministry problems. They will learn how the church can help meet the community's basic needs by functioning as the church is meant to function.
We have identified four functions of the church:
1. Community Building is how we reveal the joys of the kingdom of God to people outside of our faith community. We do this by actively participating with like-minded faith communities, actively cooperating with like- minded groups, and being actively accountable in both the religious and secular world. The Christian attitude of unity in matters essential, liberty in matters non-essential, and charity in all other matters govern all of this.
2. Proclamation is how we declare the Good News of Jesus Christ to all people. We declare Jesus as Lord and Saviour of our community and we recognise His central role in transforming the world through intentional evangelism, communicated effectively in a culturally-relevant way by people who have themselves experienced the transforming power of God.
3. Truth-telling is how we become God's prophetic voice by engaging society with biblical truth through participation in public advocacy, social justice, value transformation, promotion of freedom, engagement in the public square, involvement in market places, and the transformation of public perception through education, evangelism, churchplanting, intercessory prayer, and discipleship.
4. Serving the Community is how we show the love of God to people both inside and outside of our faith community though acts of mercy, relief rehab and development. The church engages in educational ministry services such as establishing schools of all levels. The church conducts free medical-dental clinics and livelihood programs for the poor of our communities.
SEATS' Core Challenges and Proposed Solutions
The church in Asia is facing a series of challenges today. As a direct response to these challenges, SEATS Schools of Mission offer some solutions. It is in responding to these challenges that SEATS derives its mission.
Challenge Number 1:
Why, even though the number of evangelical churches in the Philippines has increased, do other social evils such as corruption seem to also be on the rise? How can the church have more impact on society?
Proposed Solution: The first level of instruction is the Certificate of Missional Ecclesiology: Functional Churches Engaging Society. It's a twelve-course certificate program that walks a ministry leader through instructions of the Biblical Point of View, Functional Church Studies and introduction to Structural Evil studies.
Challenge Number 2:
Since 85% of all pastors in the Philippines have been trained in the local church, how can SEATS capitalize on this in its own training methods?
Proposed Solution: Help equip local churches for training their leaders. Traditionally this has been to conduct Schools of Mission in local churches. However this solution has led to a new challenge (see below).
Challenge Number 3:
Since SEATS has a limited faculty, and a desire to equip churches to effectively train their own leaders, how can the classes be made sustainable?
Proposed Solution: In order to develop sustainability for the program, each Professor of Record (POR) is to have an apprentice (preferably local) to be trained to take over the next round of classes. The plan is for a 3-course cycle: 1st year the POR teaches, with apprentice observing; 2nd year the apprentice teaches with the POR observing; 3rd year the apprentice becomes the POR.
Challenge Number 4:
The Schools of Mission conducted by SEATS commonly attract the same students. In order to bring the training to a greater constituency, SEATS needs to redefine its theological instruction delivery system for all its programs.
Proposed Solution: Online delivery for introductory courses, lecture-based and more face time for intermediate courses and mentor-based on practicum courses. These courses can be taught in a period of 18 months. These are stand alone but inter-connected courses aimed at a deeper understanding of the Gospel.
Challenge Number 5:
A lack of understanding of the Gospel dynamics versus behavior modification, tensions and tendencies in post conversion preaching.
Proposed Solution: Rediscover the Gospel (as Good News), revisit the doctrines of grace and salvation. Develop a Gospel-centered and Christo-centered worldview of preaching.
Challenge Number 6:
A lack of continuing mentoring on gospel proclamation.
Proposed Solution: Assign preaching mentors; make written preaching documents compulsory for evaluation.
Challenge Number 7:
A lack of systematic approach to preaching based on Biblical Worldview.
Proposed Solution: develop thematic preaching calendar that focuses on understanding the person and the message of Christ, the alternative values system the kingdom of God proposes, the call to faithfulness and perseverance in the ministry and the hope on Jesus second coming and the renewal of all things.
Programs and Program Directors.
The following head up the various programs of SEATS:
MMin/Grad Diploma in Ministry Program – Rev. Gregotimo Azares, M.A.T.U.L.
MA in Missional Ecclesiology – Dr. Cesar Punzalan, D.Min., Ph.D.
DMin in Missional Ecclesiology – Dr. Jonathan Exiomo, Ph.D.
PhD in Applied Theology – Michael Fast, Ph.D.
BTh in Missional Ecclesiology – Manuel Arevalo, M.Min.
Graduates of SEATS current Masters-level programs are qualified to teach in all programs up to and including the Master of Ministry. Dr. Exiomo, Dr. Punzalan, and Dr. Fast are qualified to teach in the D.Min. and Ph.D. programs.